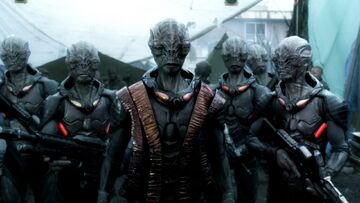 The 401st Foreign Battalion are a legendary outfit in the Ardolon army renowned for the pride, camaraderie, and discipline associated solely with being assigned to the 401st. Having played a crucial role in Ardolon military operations even before the days of the Grand Alliance, the 401st Battalion have earned and upheld their infamous reputation even several centuries later.
Combat History
Ad blocker interference detected!
Wikia is a free-to-use site that makes money from advertising. We have a modified experience for viewers using ad blockers

Wikia is not accessible if you've made further modifications. Remove the custom ad blocker rule(s) and the page will load as expected.