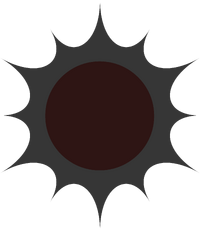 See also: Nironian Collective Space
In response to the formation of the Systems Coalition and their secession from the Grand Alliance in 1543 CE, the Ardolons organized themselves under a famous manifesto drafted by Niron which transformed the Ardolon Empire dictatorship into the massive militaristic aristocracy that is the modern Nironian Collective.
Doctrine
The Nironian Collective's primary goal is to protect the Ardolon people from the harshness of the galaxy now that they lack the support of the Second Intergalactic Assembly and every single one of its members.
Administration
Named after the Collective that they actually fought against in the War of the Dawn, the Nironian Collective has come to be the ideological foil of the Systems Coalition as they oppose free trade, possess tight travel restrictions, and systematically place the wealthy elite in charge as to keep the highly educated in power.
Naturally, their approach to government has discouraged the Second Intergalactic Assembly immensely from reintroducing them to the alliance.
Relationships
Ad blocker interference detected!
Wikia is a free-to-use site that makes money from advertising. We have a modified experience for viewers using ad blockers

Wikia is not accessible if you've made further modifications. Remove the custom ad blocker rule(s) and the page will load as expected.