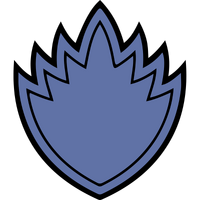 See also: Systems Coalition Space
The Systems Coalition is is an incredibly selective congress of the wealthiest and brightest the Bushraks have to offer responsible with promoting the general welfare of their people and navigating the intergalactic political landscape. The collective governing body of the Bushrak race, the Coalition is the founder of the Intergalactic Assembly and leading member of the Second Intergalactic Assembly. Ever since its establishment, the Systems Coalition has led the galaxy both in every objectively measurable statistic.
Doctrine
The goal of the Systems Coalition is to promote Bushrak welfare aboard while simultaneously uplifting the rest of the galaxy to enlightenment alongside them.
Administration
The entire Systems Coalition is led by entirely by a 100 person congress presiding in Busharia's capital city.
Despite being run by the top 1%, all Bushraks, regardless of homeworld, enjoy universal suffrage and may run for any office position they so desire. However, the poor have never won an election race, even on the local level, due to the Bushraks' overwhelming population. It's nearly impossible for any Bushraks to even receive a single vote without proper economic backing and campaigning.
Relationships