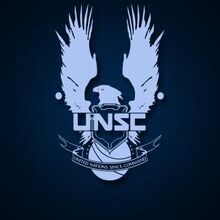 United Nations Command is the central information hub at Washington Outpost responsible for keeping track of every UN Navy fleet, soldier, and mission. In addition to tracking information, they dispatch soldiers on missions and keep all the relevant information on each assignment.
Open Missions
[1] UN Navy distress signal in Neutral Traverse.
[2] Distress signal coming from UN research post on Archimedes.
[3] Missing miners on Hox; military assistance requested.
[4] Irregular radio signals from Vulo Novi.
[5] New comm traffic matching known Milky Way frequencies from Nedollon homeworld Verbenisia.
Ad blocker interference detected!
Wikia is a free-to-use site that makes money from advertising. We have a modified experience for viewers using ad blockers

Wikia is not accessible if you've made further modifications. Remove the custom ad blocker rule(s) and the page will load as expected.